Music, Market and Park It
Performances will be added to our 2020 Calendar as we book them.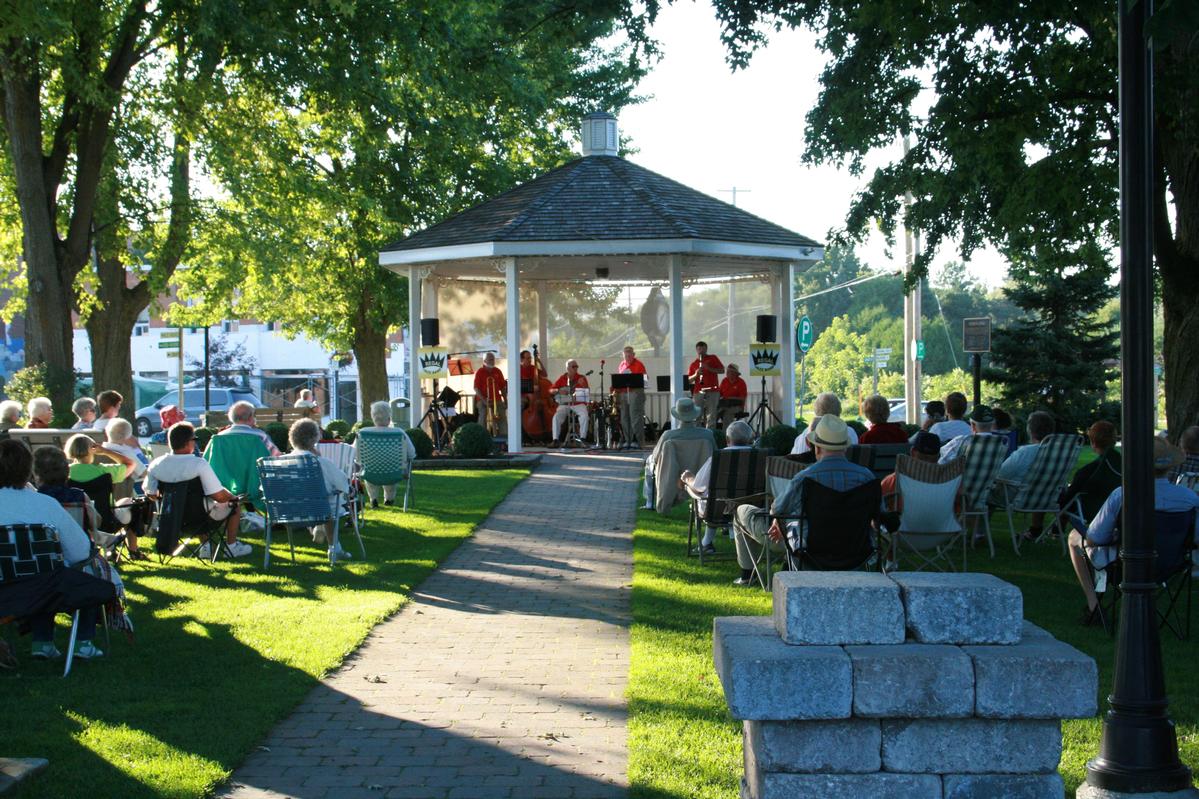 It's with great pleasure that I tell you Music, Market and Park It will return this coming summer at the Stayner Station Park at 7259 ON-26, Stayner, ON L0M 1S0.
As in the past, the market will start at 5 p.m. and the concerts will begin at 7 p.m. and run until 9 p.m.
Now, while we all know Music, Market and Park It is a great summertime event that is free to the public, it does require sponsorship support to pay for all of the groups. And that's where you – as a chamber member – can help make this 17th year possible. Our gold sponsorship level is $500 and a silver level is available for $250.
Sponsor business names will be included on promotional signage at each concert, will be mentioned on social media, and on the chamber website. Sponsors will also get to pick an evening to come out, mingle with the crowd and assist with the weekly 50/50 draw as well as being announced and thanked for your support from the stage.
If you would like to sponsor a concert or if you have any questions, please contact us at 705-428-3102. Cheques will be due by Friday, May 8th. They are payable to The Stayner Chamber of Commerce and can be dropped off at Stayner Home Hardware.
Thank you for your continued support!