Membership Rates
Effective January 1, 2020 the Chamber membership rate is set at $130.00 for all regular categories.
Charitable Organizations & Not For Profits
Renewals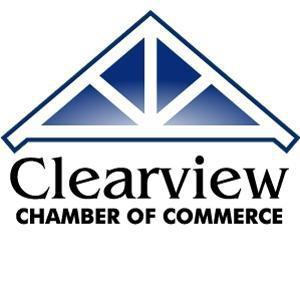 Memberships
$130.00
Not for Profit Yearly Memberships
$70.00
Renewals paid after January 31, 2020, will be subject to a $20.00 administration fee. The total fee due after January 31, 2020, is $130.00.

As of April 1, 2020, any past members of the Clearview Chamber of Commerce who have not paid their membership fee will have all membership privileges revoked.

New Members, (not on the rolls in the previous 12 months) are welcome anytime and fees will be prorated for the balance of the membership year.
JOIN OR RENEW TODAY TO BE A PART OF CLEARVIEW'S GROWING BUSINESS COMMUNITY, WORKING TOGETHER AND BENEFITING TOGETHER!
Complete the following membership application and submit payment today to receive the perks of being a member of your Clearview Chamber of Commerce!

Please note:
They Clearview Chamber of Commerce has adopted a new Abuse and Harassment Policy, which must be followed by all. Abuse and Harassment are unacceptable behaviors and will not be tolerated.