2020 Board of Directors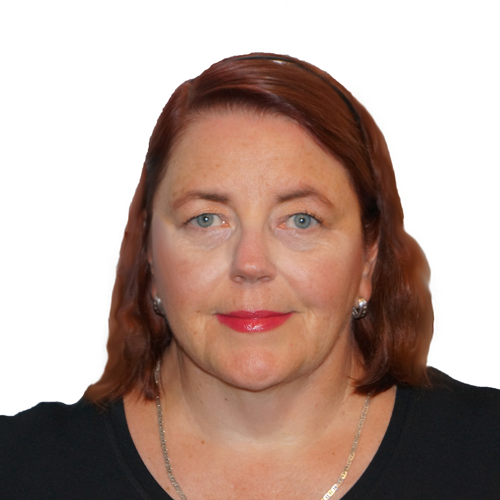 President: Kelly Kramer
Shine Web Creations Inc.
"Clearview is such a beautiful area of Ontario, I look forward to working with the businesses in Clearview and representing the Chamber of Commerce."

My husband, Carson and I, owned and operated a multi-national automotive parts company for twenty years. We understand that all levels in an organization need to be heard and that keeping an open-mind/open-door policy builds the respect required for a successful operation.

After retiring in 2010, we found that we couldn't sit still, so we both retrained for web design and in 2012, we founded Shine Web Creations Inc. and have since purchased licenses for ShopClearview.com, ShopStayner.com, ShopCreemore.com, and others to support our local businesses.

My entrepreneurial experience has taught me the important role that effective and efficient policies and procedures play in the success of any operation. I am also familiar with budget processes, financial planning, and respectfully working with human resources.
Kat has spent the majority of her professional career working in the non-profit administrative sector. She has been an arts administrator for over 16 years working as an Executive Assistant at the Foundation Assisting Canadian Talent on Recordings (FACTOR), an Executive Director for the Canadian Country Music Association (CCMA) and as an Examinations Planner at the Royal Academy of Dance (RAD). She also owns Kat's Meow Beautiful Burlesque here in Stayner. If you add to that her vocal training, her BFA Dance degree from York University and her current job as a dance teacher at Stayner's The DanceRoom, Kat is a well-balanced individual. Although a fairly new resident of Stayner, Kat is excited to become more involved in the Stayner Chamber of Commerce in order to lend her skills to the community.

Treasurer: Nicole Nicholson

Spot-On Bookkeeping
Nicole grew up in Stayner. She moved away to attended the University of Windsor and graduated with a Bachelor's of Commerce. Since moving back into the area she has worked in both the public and private sector of accounting.

I'm looking forward to helping out the community that helped raise me.
Nicole's professional background includes 18 years as a business manager and an accounting professional. Six years ago, she founded Bookkeeping & Business Etc. a remote bookkeeping and business advisory firm with a client base across Canada and the United States. They are passionate about helping other business owners achieve their vision of success by becoming trusted advisors to all of our clientele.

Nicole has a techy side too. Working remotely has taught her the value of having good systems, processes and workflows. She takes great pride in helping others implement systems and procedures to help run the day-to-day operations of their business effectively and efficiently.
BOARD OF DIRECTORS

Fiona has been in the Insurance business for the past 35+ years. She provides quotes for auto, home, and commercial insurance. She shops the market for you with 10 of the top insurance companies in Canada and works for you, not for the insurance company.
Fiona first filled the position of Secretary for our Chamber and then moved over to a Director's position when we put out the call for the position.
Cayleigh has worked at her family's business at A & D Bird Seed and Country Store for numerous years. However, Cayleigh has the true entrepreneurial spirit and has other business ventures on the go. She sells Epicure and recently she started her own company, Hillbilly Acres.

Hillbilly Acres raises their own beef, lambs, chickens and ducks; and supplies fresh eggs and meat to the public.
Rebekah has a passion for providing the highest quality of care for her clients.
She has a diverse background in health care in a variety of settings including industrial hygiene, health and safety, private practice, and most recently the not-for-profit community setting. In her role as Director of Clinical Services with ComForCare Home Care, Rebekah uses her nursing experience to offer meaningful connections and find innovative care solutions tailored to the unique needs of each client and their family.

Rebekah feels that supporting and collaborating with local businesses in her community is the best way to show a heartfelt commitment to the folks who call Clearview home.

In her spare time, she loves to be outside with her family. Clearview offers so much opportunity to go exploring, spelunking, geocaching, and hiking the trails. Not to mention, enjoying quaint restaurants and shops, with amazing wares and tastes of home.